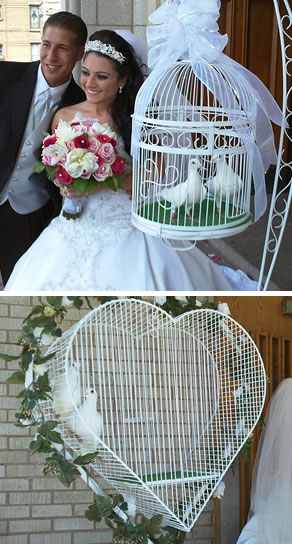 Beautiful white doves are the perfect symbol of love in a festive wedding celebration.
Doves are one of the few animals that choose a mate they will be with for life. A dove symbolizes love, peace, fidelity and prosperity. In some cultures, seeing dove on one's wedding day is good luck for a happy home together.
The most popular time to release the doves is after the ceremony, when the bride and the groom are introduced as a married couple for the first time, or as they exit the location of the wedding ceremony. All arrangements are worked out well in advance, so the bride and groom can enjoy their special day. Let us take care of all the details. Make your wedding one that your guests will never forget with a beautiful white dove release.